ANS members are our greatest resource when it comes to educating the public about nuclear science and technology. Your section can help by organizing events at the local level.  ANS's targeted audiences are: K-12 educators and students, general public (educated, females, ages  35-55), policy makers, and the media and we need your help in reaching them. The most common outreach efforts include: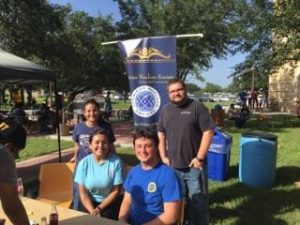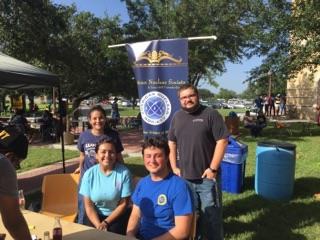 Information tables/exhibit booth
Science Fairs/STEM Competitions
Essay Contests
Job Shadowing
Speaker's Bureau (high school/museum)
Science Club/After School Programs
Adopt-a-School
NE student recruitment events
If you need assistance with planning an outreach event, or are just seeking someone to brainstorm new ideas with, contact ANS national at outreach@ans.org.
---
The Communication Committee has created engaging visuals for members to use in their outreach efforts.  The three key focused messaged are:
Radiation and radioactivity are a natural part of our world.
Nuclear technology works
Nuclear technology enhances our quality of life.
Many of these materials can be found for free online at www.NuclearConnect.org, or prints can be purchased from the ANS store.
---
Public Information Assistance (PIA) Grants
ANS Sections with limited resources can apply for a Public Information Assistance (PIA) grant. The PIA grant program offers printed materials and supplies at no cost to members, if they are selected as a recipient.  PIA grants are available on a first-come-first-served basis, and a grant report is required within 30 days of your event.  Email outreach@ans.org for more information about what is available and how to request the materials.
The application for a PIA grant can be found here.
---
Presentation Library
The Communication Committee has developed a presentation library for ANS members (member login required).   There you will find presentations on a variety of topics, for a different audiences.  You can also submit your presentations for consideration.
Members can login to access the presentation library here.
---
Reporting
The most successful outreach efforts are those that take evaluation into account from the beginning.  Whether your goals are to change public perception on nuclear energy or raise awareness of nuclear science in general, you should create a series of metrics that can be reported after your event. After your event, report your successes to the Student Section Committee using the form below, and to ANS National using the online Event Report Form.  Reporting your outreach events will not only satisfy the SSC requirements for section distinction, but it will also help ANS national secure funding for future events.