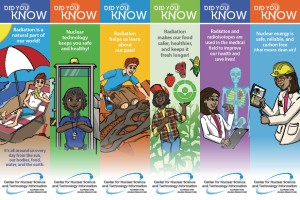 Public Information Materials
The Communication Committee has created engaging visuals for members to use in their outreach efforts.  The three key focused messaged are:
Radiation and radioactivity are a natural part of our world.
Nuclear technology works
Nuclear technology enhances our quality of life.
Many of these materials can be found for free online at NuclearConnect.org, or prints can be purchased from the ANS store.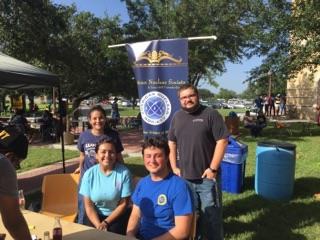 ANS Outreach Materials Request
ANS Sections with limited resources can request up to $500 worth of ANS outreach materials. This program, sponsored by the ANS Center for Nuclear Science and Technology Information (CNSTI), provides printed materials and supplies at no cost to members.  Materials are available on a first-come-first-served basis, and an event report is required within 30 days of your event.  Email outreach@ans.org for more information about what is available and how to request the materials.
Download Outreach Materials Request form